China's growing middle class is fast becoming one of the most powerful demographics in the world, spending vast amounts of cash on material goods that, until recently, haven't been available in the country.
Chinese consumers are particularly fond of big western brands, with designers like Gucci and Giorgio Armani seen as particularly desirable, and owning a BMW or Mercedes seen as a huge status symbol. But just which Western brands have the best reputations in China?
To find out we took a look at The Reputation Institute's 2016 China RepTrak 100, a huge survey of which companies Chinese consumers like the best. The vast majority of companies in the top 100 were from the west, so we decided to strip out Chinese companies
You can check out the companies with the highest scores below. Interestingly, the likes of Apple, Facebook, and Nike all missed out on the top places.

China loves luxury western brands
Image: Reuters
---
10. Microsoft: 73.1 — Apple may be king in the west when it comes to computers and smartphones, but Microsoft's reputation in China far exceeds that of Apple, according to the Reputation Institute. Apple didn't even manage to crack the top 30 western brands.
Image: Reuters
---
9. BMW: 73.1 — Big, smart European cars are big money in China and BMW is one of the most respected brands out there. It doesn't quite take the top spot in terms of car makers, that goes to another firm.
Image: BMW Group
8. Amazon: 73.4 — Ecommerce is massive business in China, and companies like Alibaba —which listed in the USA in the biggest IPO in history during 2014 — has a massive market share, but its reputation can't match up to that of the west's biggest e-tailer, Amazon.
Image: AP
7. Dell: 73.5 — Dell, the world's third biggest computer maker, is looking to invest heavily in China in the next five years, putting aside $125 billion in late 2015. That could help it build an already stellar reputation in the country.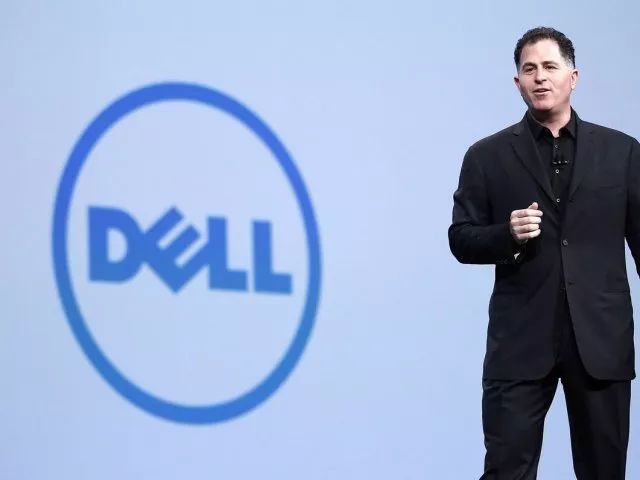 Image: Bloomberg
---
6. Michelin: 73.5 — A growing market for cars means a growing market for tyres in China, and the French firm has looked to capitalise on that. The company is facing a big challenge from low-cost tyre makers based in China, but has a great reputation amongst Chinese consumers.
Image: Michelin
---
5. Siemens: 73.7 — Siemens is fairly well-known for washing machines, ovens, and other household goods in the west and Chinese consumers have serious respect for the brand. The company just agreed to build a first overseas "innovation centre for intelligent marketing" in the coast city of Qingdao, such is its involvement in China.
Image: Reuters
---
4. Mercedes-Benz: 73.9 —Chinese consumers love Mercedes Benz cars more than any other brand, according to the Reputation Institute. Sales of Mercedes cars grew by 39% in the third quarter of 2015.
Image: Getty Images
---
3. Rolls-Royce Aerospace: 74.0 — Rolls-Royce is in all sorts of trouble globally, issuing five profit warnings in less than two years, put that hasn't put off Chinese consumers, who rank it as one of their top three Western companies.
Image: Reuters
---
2. Rolex: 75.5 — Think Rolex, and you think luxury. That luxury is highly respected by Chinese consumers, who see Rolex as the second most reputable brand of any Western company.
Image: Youssef Abdelaal, Flickr
---
1. Intel: 76.2 — The American chip maker officially has the best reputation of any Western company in China, according to the Reputation Institute. Intel's reputation is high, despite the company warning in January that Q1 financials will be lower than expected, partly thanks to lower sales of computers in China.
Image: Robert Galbraith
Source: Business Insider